Celebrity Bio
Rema Namakula – Biography, Music, Education, Net Worth
Rema Namakula, popularly referred to as Rema is a musical artiste based in Uganda. She has been producing and releasing music that has grown to be very popular among Ugandans, more in East Africa and beyond. Here is her biography, background, personal life and career, husband, children and music.
Rema Namakula Age and Biography
Rema is twenty-nine years (29) old, born on 24th April in 1991 and she is the last born in the family in Uganda. Her parents were Hamida Nabbosa and Mukiibi Ssemakala who unfortunately passed away when she was young.
Education Background
Namakula attended Kitante Primary school and then went to Saint Balikudembe Senior Secondary School. She proceeded for her higher learning in Kyambogo University, an endeavor she is yet to complete.
Rema Namakula Music Career
Her musical career began when she was in school and she began karaoke which subsequently got her in the music scene as a background singer for established artists in Uganda. In this period, she sang for Bebe Cool and Namakula Halima slowly building her personal path in the field. She then broke off from working with Bebe Cool after he called off their contract when he got aware of her interest in doing independent music on the media without informing him.
She grew her own pair of wings and did 'Oli Wange' in 2013, a song that pushed her into the mainstream music space in Uganda gaining tremendous popularity and fame. Three years later she was nominated as Uganda's representative in Coke Studio Africa, a highly celebrated musical program in Africa, sharing the stage with other top artists such as Trey Songz and 2Face Idibia.
Also Read: Lynda Ddane – Biography, Education, Relationship, Net Worth
Her musical journey has thus far seen her produce and release songs including 'Oli Wange', 'Fire Tonight', 'Muchuuzi', 'Kukaliba' and 'Banyobo'. Her music is highly popular in Uganda and with the exposure from Coke Studio, Rema is gaining more fans across Africa and the world.
Rema Namakula Personal Life, Dating, Husband, children
She is a mother of a girl called Aamaal Musuuza, whom she had with fellow Ugandan musician Eddy Kenzo before the two broke up. Dr. Hamza Ssebunya is her current fiancé, a man she introduced in a widely celebrated ceremony in Nabbingo.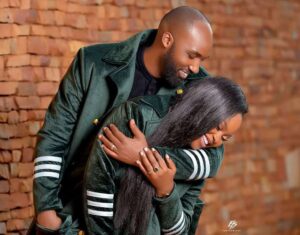 Rema Namakula Net Worth
Rema's net worth is approximately $1.5 Million and information detailing her asset portfolio yet to be made publicly available. She however makes her earnings from her musical career that keeps growing by the day.